Villa Margherita Boutique Houses
Since the beginning of the 20th century, this ancient quarry of calcarenite has been owned by a family that worked hard to create a botanic garden. Nowadays it hosts almost 500 species of plants, cuniculi and stony tunnels that need to be explored. Moreover, some little houses that will let you stay among lanes rich in plants and statues.
A pool, a solarium, a pavilion and lounges for taking some relax time under the shadow of the lush nature of the estate. You can take some time to read, discover facts about different plants and the bloom of the Plumerie exhibited in the private collection of the family.
Giardino dell'Impossibile
Named by the perseverance of Maria Gabriella Campo that decided to convert the bare heart of Favignana into a garden of great historic and botanic value. It is reached every year by thousands of Garden Tourism enthusiasts that are enchanted by it. And yet, opponents used to tell her this would be a mission impossible.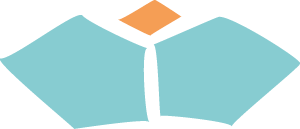 Different and independent houses immersed into nature between a relax area and a pool, hidden inside the maze of the enchanted lanes of Giardino dell'Impossibile.
Responsibility and peace: in the entire estate we apply prevention measures in order to contain the spread of Covid-19.