How Il Giardino dell'Impossibile was born
Villa Margherita Boutique Houses
Immersive botanical experience
A dream from the 60s that brought a maze made of rocks and lush nature to life. This unique place is enriched by statues and cuniculi, bodies of water and built-into some historical quarries of calcarenite.
Villa Margherita estate is a complex of little equipped houses immersed into Giardino dell'Impossibile. Located in the middle of the rural areas of the island of Favignana, the Mediterranean air freshen the atmosphere.
Giardino dell'Impossibile covers about 40 thousand mq of land, half of which is located under the street level. This botanical garden hosts almost 500 species of plant from all over the world, all incorporated in a colorful blend of garden design and environmental requalification. The garden has been created by a woman, Maria Gabriella. She went against all the opponents who considered impossible to make any flower bloom in these barren lands.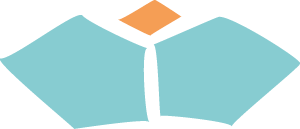 Different independent houses surrounded by nature, between relax areas, a pool and fountains hidden into the maze of the enchanted lanes of Giardino dell'Impossibile.
Responsibility and peace: prevention measures are applied in the entire estate in order to contain the spread of Covid-19.
Il Giardino dell'Impossibile is a wide garden whose morphology is so unusual to make it scenically as enchanting as unique
The Mediterranean garden hosts almost 500 species of plants spread over a 4 acres area.
Its major characteristic consists in the vegetation ability of deeping into the hypogeum spaces of some ancient quarries of calcarenite among those that inhabit the islan.
Giardino dell'Impossibile
Visits are organized with audio guide in morning and afternoon shifts, from 15 April to 31 October, every day from Monday to Saturday.
Each visit lasts about 1 hour and a half.
Villa Margherita boutique houses
The estate includes Villa Margherita, a complex of independent houses located into the heart of Giardino dell'Impossibile.
Address
Strada Comunale Corso n. 10
91023 Favignana (TP)